Whether you're selling or refinancing your home, all mortgage lending companies will require an appraisal during the loan process. Do these 10 action items to get the most value out of your home.
1: Be Sure to Have Your Safety Equipment Up and Running
Smoke and carbon monoxide detectors, fire and radon mitigation systems, and home security alarms should all be installed and working properly. Having these pieces of safety equipment showcased in your home will do wonders for your appraisal value.
2: Act Like an Appraiser
In order to know how the appraisal will turn out, you need to think like an appraiser. Try walking through the house with a critical eye. Look for anything that might decrease your home's value such as loose floorboards, a leaky roof, or clogged gutters. Having these items in tip-top shape indicates to the appraiser that the home has been well taken care of.
3: Provide a List of Home Improvements
If you've updated your home since purchasing it, write down what you've done and give it to the appraiser. Additions, new HVAC units, gutters, a roof, and remodeled bathrooms and kitchens will be sure to add to the value of your home.
4: Spruce Up the Place
Nothing screams a lower value to an appraiser more than a home with outdated decor. Take some time to update your cabinet pulls and doorknobs, and touch up the paint before they come. Doing so will be sure to increase the value of your home.
5: Research Homes in Your Neighborhood
Knowing what homes in your neighborhood have sold for is public information, and can help give an idea of what your home may sell for. Ask your neighbors about their appraisals and see if there have been common situations they've experienced that you can leverage.
6: Clean Away
A messy home tells an appraiser that the home hasn't been taken care of. Take time before they arrive to wash the walls, clean the gutters, bathrooms, kitchen and more to show them how loved your home is. You may even want to light a candle before they arrive for that extra flair.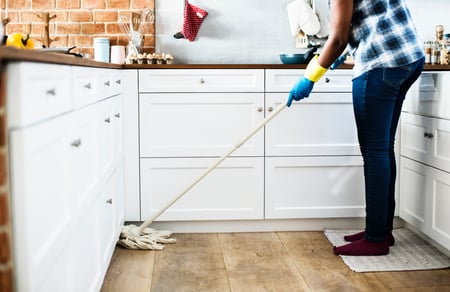 7: Get to the Yard Work
Homes with high curb appeal always steal the show. Mow the lawn, trim up the trees, weed, and add a few flowers to make your home look worth the money. Make sure to also clear all the clutter including kid's toys and random lawn furniture. If it's winter, be sure you've removed the snow and ice from the driveway and walkways.
8: Update Your Home's Materials
If you have old counter tops or an outdated kitchen, take the time to update them with neutral and classic designs. There are many great ideas on how to repaint kitchen cabinets or resurface a dated bathtub for very little money and effort.
9: Follow the $500 Rule
The $500 rule is the amount that items like broken tiles, outdated bathroom vanities, and scratched doors account for. You can see how they quickly add up. Take the time to fix anything that would cost less than $500 so you can recover your appraisal cost.
10: Look Out and About
Knowing where modern public amenities are like parks, schools, and highway access will be a bonus for your appraiser. They tend to not be from your area, and this kind of information will help them (and you) immensely.
Do you need help securing a loan for your refinance or home purchase?