Are you struggling to pay your monthly mortgage payments? A simple mortgage refinance can help. Or maybe you're looking for ways to minimize your long-term interest expense. Fortunately, a mortgage refinance can help with that too!
Mortgage refinance companies offer simple solutions to big problems like these. In this post we'll take a look at three big problems and discuss how a mortgage refinance can solve them. Here are three times you should refinance your mortgage.
1. When you need a lower payment
Is there anything more stressful than struggling to make your mortgage payment?
Many homeowners find themselves unable to pay their monthly mortgage payments at some point. Maybe you lost your job, or maybe your two-income household became a one-income household following a divorce. You shouldn't have to sacrifice everything else in your life to make your mortgage payments during difficult financial times.
There are actually a couple different ways to lower your monthly mortgage payments.
If you can get a lower interest rate (either because today's market rates are lower than your current rate, or because your credit is much better now than when you applied for your original loan), your monthly payment will automatically be reduced.

If your current interest rate is already as low as possible, you can still lower the monthly payments by extending the term of your loan. For example, dividing your remaining loan balance over 20 years will give you a much lower payment than dividing that same balance over 15 years.
You might even be able to take advantage of a lower interest rate and a longer loan term to really bring those monthly payments down. It's certainly worth contacting one of the local mortgage refinance companies, like US Mortgages, to find out just how low your payments can go.
2. When you want to save money over the long-term
Maybe you're doing okay with your current mortgage payments, but you're concerned about paying too much in interest over the term of your loan. A refinance is a clever way to save money over the long-term.
If your current mortgage is an adjustable rate mortgage (ARM), now is the time to refinance to save money in the long-term. The interest rate on ARMs adjusts to match the market index. And interest rates are on the rise, with no slow-down in sight. By refinancing to a conventional mortgage, you can lock in today's low interest rates for the rest of your loan, potentially saving tens of thousands of dollars over the term of your loan.
Even if you already have a conventional mortgage, a refinance can still save you money. If you can get a lower interest rate, you'll automatically lower your monthly payment and reduce the total amount of interest you'll pay on your loan.
Using a refinance to shorten your loan term is another little hack mortgage refinance companies use to help homeowners minimize their total interest expense. Your monthly payments will go up, but the long-term savings will more-than-offset that monthly increase.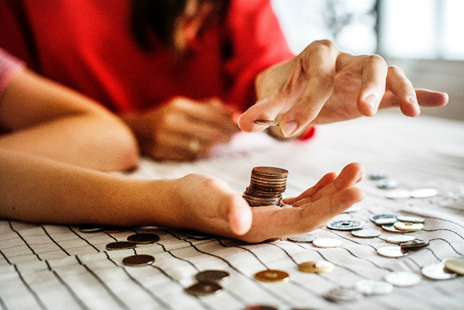 3. When you want (or need) to use your home equity
If your home is worth more than the principal balance of your mortgage, you could tap into that home equity to get cash now.
Maybe you need cash to cover an emergency expense like medical bills or a replacement for that car that just stopped running without warning. Maybe you want to use your home equity to finance an investment like a rental property or business start-up. Or maybe you have some high-interest debt (like credit cards and student loans) you want to pay off with a low-interest home equity loan. A cash-out refinance makes all of this possible!
Here's the bottom line: Your home is an asset, and you have the power to manipulate your mortgage loan terms to fit your unique financial circumstances.
Mortgage refinance companies can help you navigate the many refinance options available to find the terms that will work best for you. US Mortgages offers competitive interest rates and will work with you to meet your specific refinance goals (no matter who your current mortgage lender is!).
Get your no-cost, no-obligation refinance quote online in as little as 10 minutes. Or call us at 720-524-8020 to get all your refinance questions answered by a knowledgeable refinance specialist. Make your mortgage work for you!