A down payment can be one of the greatest challenges to home ownership. Even if you were looking for a home in a modestly-priced market, saving 20% for a down payment can add up to over tens of thousands of dollars easily. This coupled with closing and moving costs alone can make your goal of owning a home seem unrealistic.
If you're like many Americans who have little in savings but dream of a home to call your own, have no fear. There are several different loan programs available that require little to no money down when you work with a mortgage loan company. Here are just a few.
FHA Loans
The Federal Housing Administration (FHA) acts as an insurer with low down payments. This helps many home buyers get approved for a mortgage with minimal down payment. Some borrowers may even be eligible for zero-down or as little as $100 under special programs. The other benefit of an FHA loan is that it allows down payments to be given as a gift from friends and family, which means you could purchase a home using an FHA loan without ever actually having to put any of your own money down.
VA Loans
Active service members, veterans, spouses, and other eligible beneficiaries who meet the eligibility criteria can take advantage of a VA loan. These mortgages are issued by private lenders that are guaranteed by the U.S. Department of Veterans Affairs. Eligible borrowers can obtain this type of loan with no money down and no private mortgage insurance.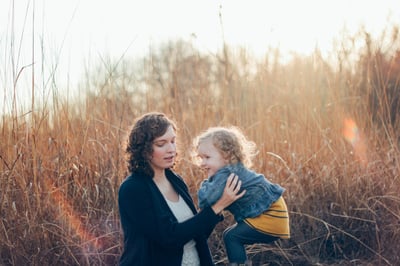 USDA Loans
The U.S. Department of Agriculture (USDA) can provide up to 100% financing. This means that borrowers looking to purchase a home in a qualifying rural area can put zero dollars down and finance the entire purchase price.
Fannie and Freddie
Fannie Mae and Freddie Mac are government-sponsored enterprises which establish the rules for mortgages across the nation. Both programs allow eligible buyers to put as little as 3% of the purchase price down.
Home.Made Simple.®
This is our exclusive program that is designed to increase home ownership opportunities for Colorado individuals and their families. Get up to 4% of the purchase price of the home to use for your down payment courtesy of US!
Down Payment and Affordability
Many people think they must make a down payment of at least 20% of the purchase price to qualify. This is true for conventional loans that state if you don't put at least 20% down, then private mortgage insurance (PMI) would be required.
When it comes to conventional loans, remember that the lower the down payment, the larger the amount borrowed, which in turn increases the monthly mortgage payment. If PMI is required, it will increase your monthly payment even more.
However as you can see above, there are many programs out there that offer help.
Hopefully, as a result of this article, you are feeling more optimistic about your dreams of home ownership. Our Personal Mortgage Advisors have extensive experience in helping people with little to no down payment saved get into a home. We'd be honored to guide you through the process. We're here to help when you're ready!
Purchase FAQs