Buying a home is probably the biggest purchase decision you will ever make in your life. And it means that you will have to accept being indebted to a mortgage lender for at least 20 years of your life. This is why you should be very cautious when comparing offers from various Colorado home loans institutions.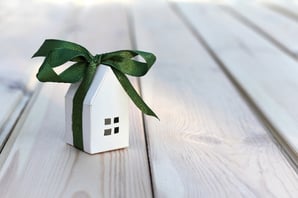 Here is what you need to ask when meeting with a recommended Denver mortgage company representative:
What Credit Score Do You Accept?
You do not want to waste your time when seeking financing to buy a home. Thus, you should know from the start if you qualify based on the minimum credit score the loan company accepts. Some institutions are stricter than others, and will only accept client with good or very good credit rating.
What Refinancing Options Do You Offer?
Despite your best laid plans, things can go wrong in the future. You may lose your job. You or your spouse may suffer a severe injury and continue living on workers' comp benefits. In this case, you may not be able to keep up the mortgage rate payments.
Refinancing options, such as home equity line of credit, FHA loans or reverse mortgage loans, help you continue with your loan payments and still have money for basic everyday goods and bills.
Is the Mortgage Loan Fixed-Rate or Adjustable?
A mortgage loan with a fixed rate lasts for around 30 years. No matter how the economy evolves, you will pay the same interest rate percentage until the very end. An adjustable rate loan can be shorter – 20 or 25 years. However, the interest rate will vary depending on inflation and other economic factors.