As Colorado home prices continue to rise, it's becoming increasingly challenging for buyers, especially first time home buyers to save enough money for a down payment on a home.
If you're planning on buying a home in the hot Colorado real estate market, check out this simple 4-step process to save enough money for your down payment.
Step #1: Improve Your Credit Score
Your credit score is critical when buying a home. And it's not just about qualifying for a home loan. It's about getting the best possible interest rate on your loan.
Typically, the higher your credit score is, the lower your interest rate will be. Lower interest rates can lead to substantial savings over the term of your loan. You can literally save tens of thousands of dollars on your home simply by having good credit!
It usually takes a little time to improve your credit score. So even before you start saving for your down payment, check your credit score and take action to get your score as high as possible before buying a home.
Step #2: Know Your Limits
How much can you comfortably afford to pay every month for housing?
Remember, your housing expense is more than just the principle and interest from your home loan. You'll also need to cover taxes and insurance. And Homeowners Association Dues if your new home is part of an HOA.
Knowing your monthly expense limit will help you decide on an acceptable price range when buying a home. And knowing your price range will help you calculate how much of a down payment you'll need to save.
Step #3: Figure Out How Much You Need to Save for a Down Payment
Conventional home loans generally require a 20% down payment. With the median Colorado sales price at $353,000, the 20% down payment comes to $70,600.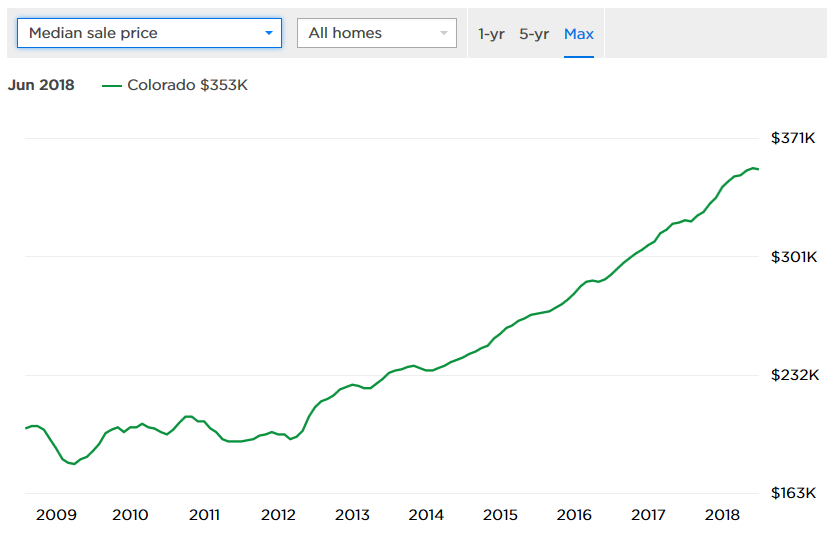 That's a lot of money to save. Even for high-earners.
But you may have other options. Homeownership is good for the economy as a whole, so there are incentive programs to help people buy a home with a lower down payment.
Consider these alternatives to conventional loans:
VA Loans - offer 0% down payment options to veterans
USDA Loans - offer 0% down payment options on homes located in rural areas
FHA Loans - offer low 3.5% down payment options for buyers who meet the financial requirements (that's only $12,355 for a $353,000 home!).
The US Mortgages'

Home.Made Simple.®

Down Payment Assistance Program – Receive a grant up to 4% of the purchase price to use for your down payment.
Contact one of our mortgage lenders if you have questions about your ability to qualify for these alternative loan types.
And remember, the less money you put down, the more you'll pay overall because of interest. To save yourself money in the long run, you may want to put more money down than is required when buying a house.
Step #4: Create Your Down Payment Savings Plan
Once you know how much you'll need to save for your down payment, you can create a savings plan.
Start by estimating a time frame. How soon do you think you'll be able to buy a home?
Then figure out how many paychecks you'll get between now and your estimated purchase date.
Next, divide your down payment amount by the number of paychecks. That will tell you exactly how much to save from every paycheck to hit your down payment goal.
If the per-paycheck amount seems high, you may need to push your time frame back a bit. Play with these numbers until you have a savings plan you're comfortable with.
Finally, to foolproof your savings plan, set up automatic transfers from your checking account to your savings account every payday. That way you won't have to remember to move your money, and you minimize the risk of spending your down payment savings on general expenses.
One last thing: You can always speed up the process by adding any windfalls (raises, tax refunds, gifts from family, etc.) to your down payment savings or Talk to US First and find out about our exclusive Home. Made Simple. ® down payment grant.
With this down payment savings plan, you'll be buying a home in no time.
Purchase FAQs