POST UPDATED ON 4/2/2019
You may have heard some rumors swirling around the Denver housing market recently. Rumors that the Denver housing market may be in danger of crashing.
Could these rumors be true?
Will the Denver Housing Bubble Burst?
The rumors are largely based on the idea that the hot Denver market has become a housing bubble, with home prices unrealistically inflated. Bubbles are often followed by crashes because prices get so high that buyers suddenly stop buying. And when buyers stop buying, the market responds by abruptly correcting itself to more sustainable prices.
It's true that Denver home prices have grown exponentially since 2011. In fact, all of Colorado has experienced a bit of a boom. Residents of over-populated cities like New York, Los Angeles, and San Francisco have been flocking to Colorado to escape excessive traffic, crowding, and property taxation. And Colorado has welcomed them with a lower cost of living, a strong employment market, and fresh air!
This influx of new residents, and the high demand they bring, has naturally driven Denver housing prices up. Colorado prices have outpaced the national average, the strong New York market, and may even be exceeding California!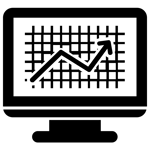 Seems like a possible housing bubble, right? The Denver housing market certainly can't keep up this pace of growth much longer. But burst is too strong a word for what current market data is showing. Right now, we're looking at early signs of the market cooling.
As the Colorado Association of Realtors points out: The median price of a Denver area single-family home in July 2018 was up 7% from July 2017. But that's actually a slight decline from June's median prices (less than 1%). This peak-season slow-down, despite the impressive year-over-year gain, is an indicator that the market could be preparing for a market correction to bring the Denver housing market to more sustainable pricing.
What Does a Cooling Market Mean for You?
So what should you do with this knowledge that the Denver housing market is cooling?


Homeowners
If you purchased your home before the 2009 recession, and haven't refinanced yet, you should strongly consider it while interest rates are still low. A lower interest rate will reduce your monthly payment and the total amount you pay over the term of your loan.
You may even be able to take advantage of Cash-Out Home Loan Refinancing. This is when you refinance to borrow more money than you currently owe. This extra money could be used for anything: pay off higher-interest student loans, help your child with a down payment to buy a home of their own, or renovate your home to further increase the property value.

Buyers
Trying to perfectly time the market to buy-low and sell-high is a fool's errand. But there are a couple key benefits to buying in the current Denver housing market:
Interest rates are still low. You can lock-in a low rate today with a 15 or 30-year fixed mortgage.


As the market starts cooling, there will be less competition among buyers. To make sure you can measure up with today's competing buyers, get pre-approved for a home loan before you even start house-hunting.


Real estate grows in value long-term. Even buyers who purchased during the housing bubble right before the Great Recession have recovered from those shorter-term losses.
If financing is holding you back from buying, consider the varied loan options that mortgage loan companies, like US Mortgages, offer. You may qualify for a lower-than-standard down payment, or even down payment assistance.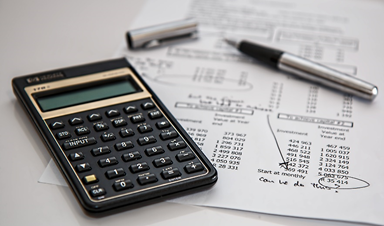 The Bottom Line
While the Denver housing market isn't expected to crash anytime soon, it is showing signs of cooling. And you can take advantage of the changing market conditions.
If you're a homeowner, interested in refinancing, call (720) 524-8020 today for a Free Home Valuation and Equity Quote. If you're thinking about buying, you can learn about your mortgage loan options and get a no-cost, no-obligation quote online in minutes!