Having to sell a home is no easy task. Whether it's due to financial restraints or it marks the beginning of a new chapter in life, navigating the sale of a home can be tricky to say the least, and this is especially true when it involves a reverse mortgage.
At US Mortgages, our goal is provide you with all of the information you need to get the most out of your experience. Other mortgage loan companies can complicate the process, but we understand how important it is for you to save time, and most all, have the flexibility to pursue new opportunities with ease.
The good news is that selling a house with a reverse mortgage is entirely possible. To give you an idea about what you can do to get started, here are a few things to consider before putting your home on the market:
The Difference Between a Traditional and Reverse Mortgage
What makes a reverse mortgage a bit more problematic than a traditional one is the type of lending done against the value of the home. For example, a traditional mortgage is authorized by a lender so that you can purchase or refinance a home. You agree to the terms of the mortgage, and the total is paid back to the lender with interest over a set period of time. However, in a reverse mortgage, you are borrowing against your home's equity, and the value of the home will depreciate as the loan balance increases.
A reverse mortgage is a popular option for older homeowners who want to take advantage of the savings they have stored in their property. Generally, those who are granted a reverse mortgage are over the age of 62 and have fulfilled most, if not all, of their loan debt to a lender. By borrowing against their home, immediate cash can be used to make repairs, pay off other debts, or even purchase a new home if the opportunity strikes.
The good news is that a reverse mortgage offers the possibility for change, and if you decide to sell your home with a reverse mortgage in place, it can be done in a few simple steps.
How to Sell a House with a Reverse Mortgage
Before getting ready to sell, it's important to calculate the total amount of debt owed on the reverse mortgage and the total value of your home. Together, those conditions will mark the amount your mortgage lender will be able to accept as a final payment. Typically, a mortgage lender requires the full balance of the loan or 95% of the home's appraised value, but the only issue with the ladder is that a purchase agreement must be established for a mortgage lender to order an appraisal on the property. This is where some confusion begins to surface.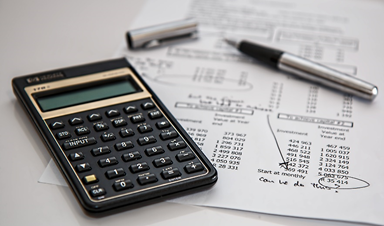 Since a purchase agreement or buy-sell agreement is necessary for the appraisal, you must have a clear idea of your current financial status in order to make a sound assessment. Keep in mind, a broker won't be able to market your home for anything less than what's owed to the mortgage lender. This means that if you want to come out ahead on the other side, it's best to have all of your ducks in a row before moving forward.
After consulting with your mortgage lender, finding the right real estate agent, and considering the potential for additional closing costs, many experts suggest hiring a real estate attorney to ensure that your sale goes smoothly for all parties involved. The last thing you want is to get hit with any unexpected fees or payments, and consulting with an attorney will give you peace of mind throughout the duration of the experience.
Finally, with everything in place, all that's left to do is to finalize the sale of the home and pay off any remaining debts to your home mortgage loan lender. With any leftover proceeds, you're free to seize any opportunities you'd like and begin the next chapter of your life with a new lease of financial stability.
Know When to Sell Your Home
Remember, selling your home with a reverse mortgage has to make sense in the long-run. If you feel confident that your property's value has gone up, and selling it will easily clear your debts while giving you some extra cash, then great! On the other hand, if you realize that selling your home will only leave you further in the hole with your mortgage lender, then maybe it's best to seek an alternative.
Whatever the case may be, you deserve a plan that maximizes your returns and protects your financial future. With US Mortgages, our team of lending experts will help you navigate any difficult terrain and support you with sound advice.
To learn more about what a reverse mortgage can do for you, feel free to contact us and talk to an expert today!